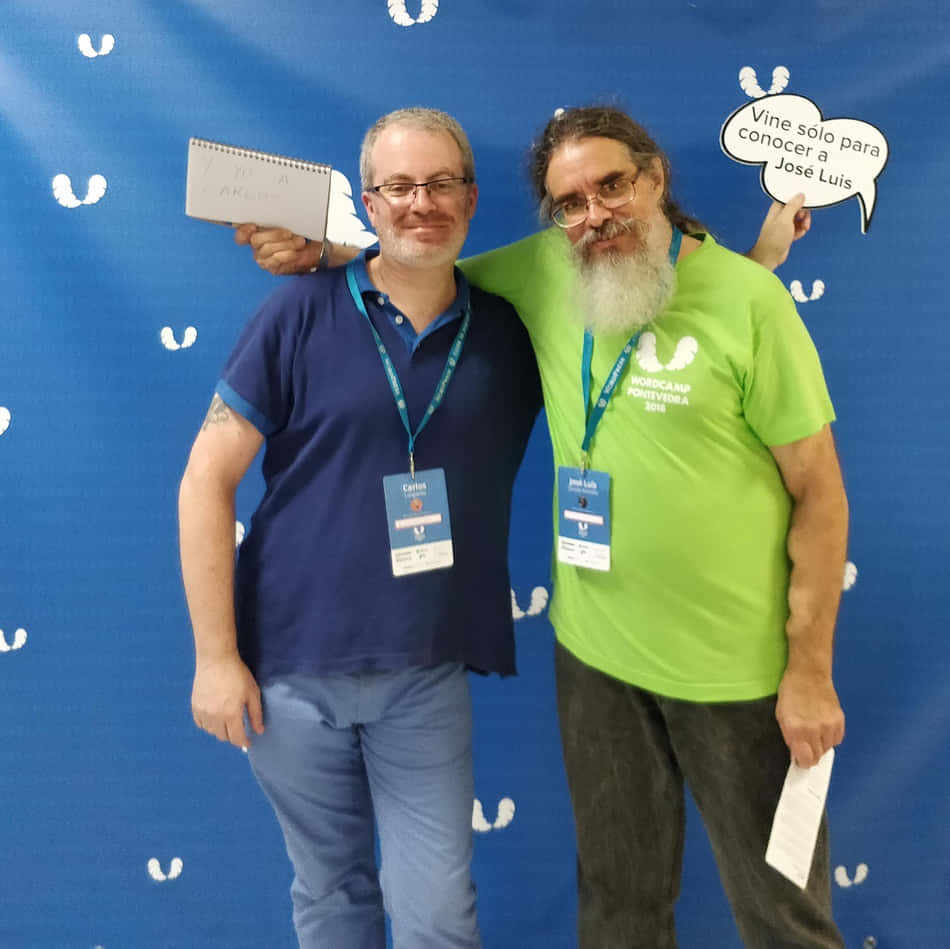 Today, June 15, I received the call from Wajari that made me the saddest.
On June 15, 2017 I met José Luis in Lugo, at the second WordPress Meetup in the city, to which he arrived accompanying Juan Hernando.
Six years exactly have passed, but with the impression that it has been almost six wonderful decades.
My Airbnb has only two trips, the one in November 2017 with José Luis and Wajari to my first WordCamp (Santander) and this one in Greece from which I just returned today.

Between both dates we have shared a few stays, trips, parties, Meetups, chats… because José Luis was sharing.
He shared with everyone.
He shared his wisdom, he shared his presence.
He shared because he was community.
A person is gone when they are forgotten, that's why José Luis is with us and will be with us longer than most of us.
Although in this WordCamp he could not physically accompany us to Greece, he has been with all of us, besides being in the photos of the party.

Thank you for approaching me that June 15 six years ago and striking up a conversation.
Thank you for inviting me to travel to Santander and introducing me to my good friend Wajari.
Thank you for those unforgettable moments that are in my memory and in the memory of so many friends you have made all over the world.
Thank you for being the way you are.
WordPress is a little bigger today because José Luis is making it known in other places.
Thank you so much, José Luis.
P.S. Other memories of our great José Luis: