It's Thursday and I still haven't fully recovered from WordCamp Madrid, either physically, mentally or in terms of backlog, but I couldn't delay this post any longer.
As I have already told several times to people close to me, I would like to go to more WordCamps of friends in the south, Valencia, Barcelona, north… but between work, family and also for the economic part that it supposes, I try to limit it. In Galicia, Pontevedra of course. Madrid because it is the headquarters of Spain and where WordPreseros from above, below, left and right gather. And at a slightly higher level, that of Europe.
These three are a must for me, although I think I will be adding some more, but without saturating them.
As I was telling you, Madrid is a must for me, since I started in the great adventure in 2018 with my inseparable roommates José Luis and Wajari at Hostal Open Source, plus Lhosca, Jorge and Gerardo on that occasion.
We repeated in 2019, in that second adventure, in the house of the cat-loving boy and with new additions such as Juan or Carlos.
And we arrived at this year with the great absence of our beloved José Luis, but growing in the Galician family of the WordCamps on the floor with Lúa, Sabela and Yolanda and as we needed someone to guide us in the after party, who better than our adoptive Galician, Fernando.
As you can see, this WordCamp has a lot of meaning for me and to repeat for the third year with my good friend Wajari, is a great pleasure.
The Workshop
I remember the first year when I thought it was impressive to give a talk at this WordCamp and this time they have selected my workshop, which has been a great honor for me among so many papers presented.
The workshop "Browser development tools: a journey inside your website" has not yet been uploaded to WordPress TV because they have to do some editing, I will update the post when it is available.
Update 10/11/2023: The fantastic WordPress TV team has already edited the video:
But a few weeks before going to Madrid, Jonathan told me that they wanted to sponsor my workshop along with Wajari's workshop. A great triple joy.
On the one hand, the great honor that Lucushost noticed me.
Secondly, sharing that luxury with the best person I could wish for, Wajari, with whom I have gone to every single WordCamp since we started together at that WordCamp in Santander in 2017.
And thirdly, because Lucushost is from Lugo, just like me. It is a service that I recommend, because I use it with many customers and I think it is one of the best that exist today, in performance and support, and because Jonathan and Maria are magnificent, without more to say, 10.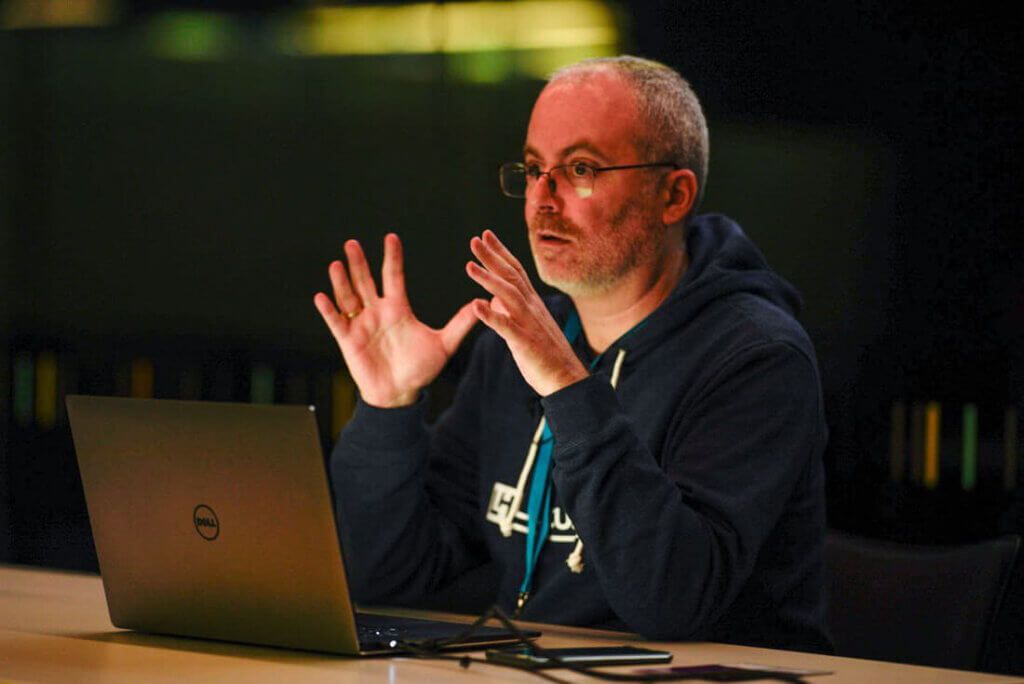 Dinner for organizers, volunteers and speakers
I've already given you a preview of my workshop, but let's back up. I went by train to Madrid, I could have gone by plane, but I decided better by land 😉. Without any delay, unlike some of my flatmates, although I paid for it on the way back with a couple of hours delay.
In Madrid, after arriving at the apartment, we all went to have a few beers and enjoy the terraces, what a wonderful terrace, ventilated, with tapas, come on, luxury.
From there, Wajari, Fernando and I went to the organization dinner, since the three of us had a chat.
What to say about the dinner, fantastic, in a great place and already starting to greet a lot of people that I had not seen for months or years.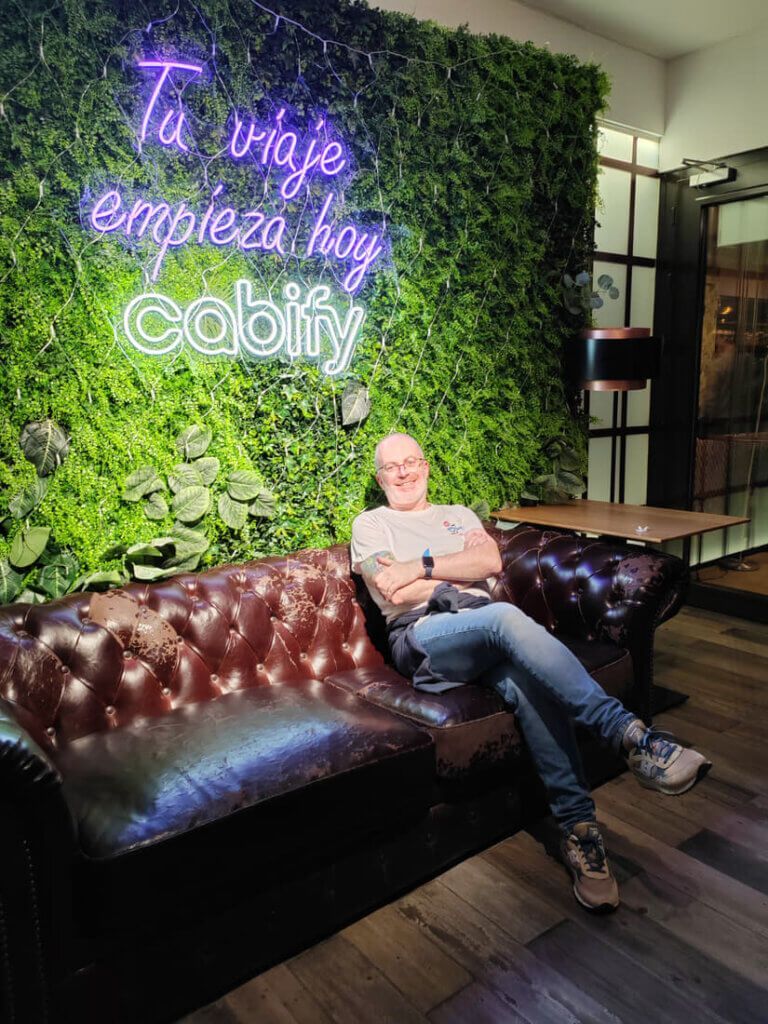 Here you start to get into full WordCamp mode. We had a quick drink and went back to the apartment in a cabify that cost Wajari twice as much as advertised, although the next day, after the appropriate claim, she got her refund (never stop protesting for something that is not right).
The WordCamp
We left for the WordCamp with some tiredness, but we were there first thing in the morning to see the deluxe opening of the event and Carla's great welcome.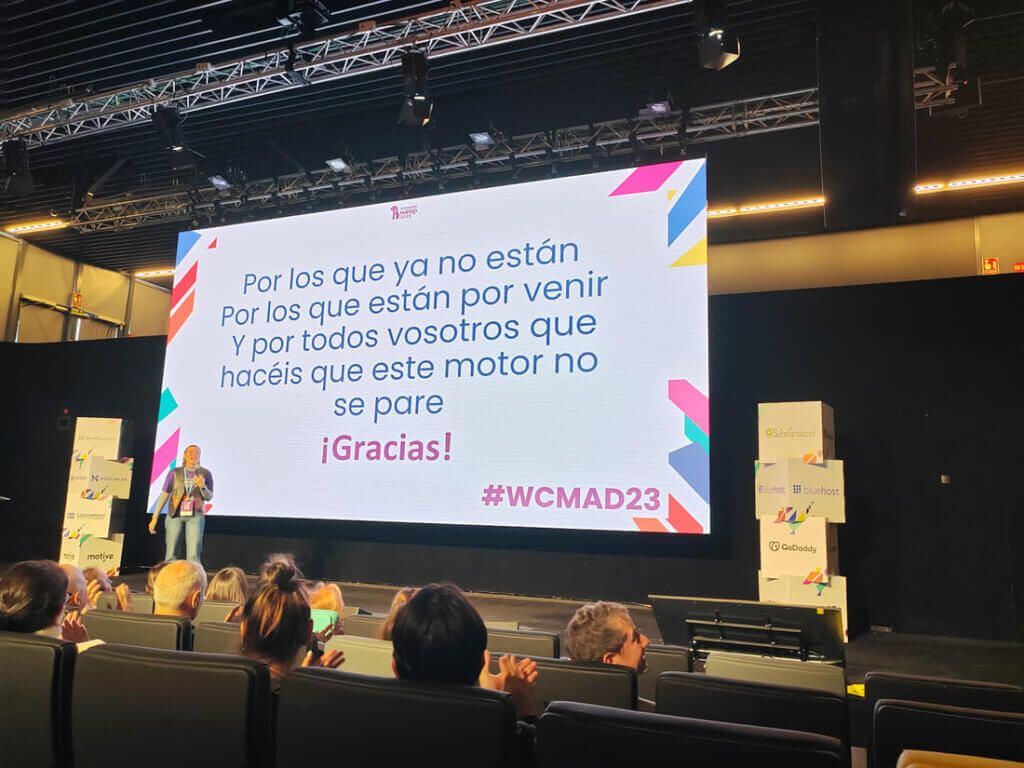 During the day I did a lot of walking, greeting and chatting with many people.
I attended Wajari's workshop "Caralladas con Google: Buenas prácticas de SEO y WordPress", a real crack, with the room full to the brim.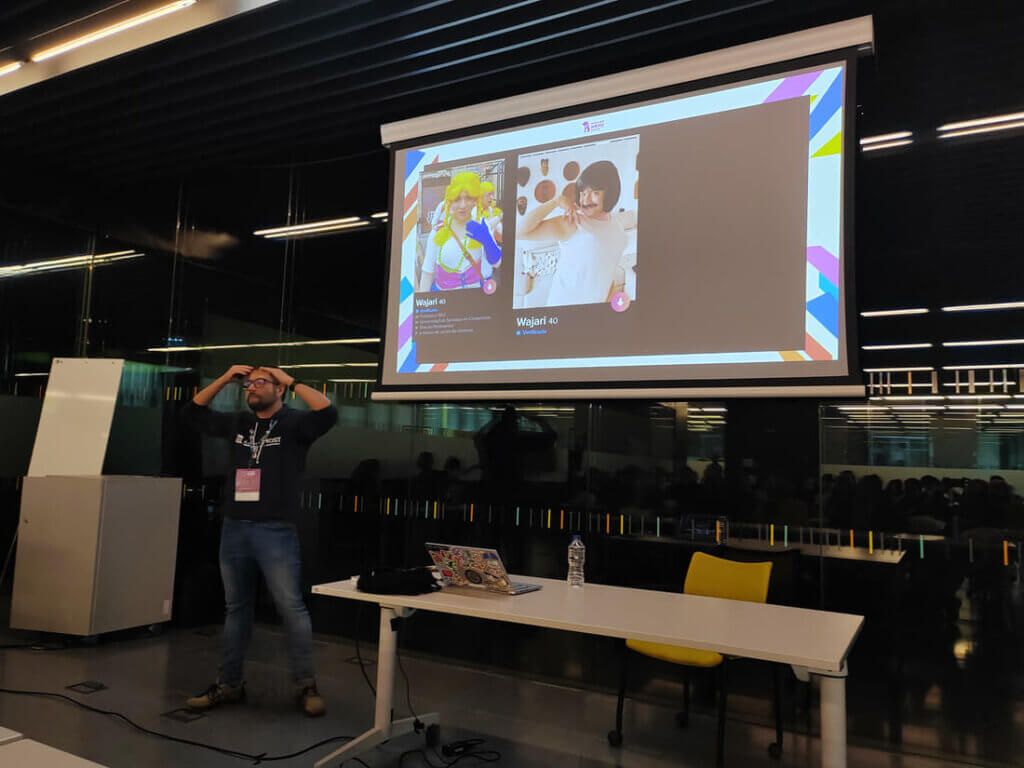 Apart from the presentation, round table and closing, I also saw parts of the fast track talks, as it was open and coincided on several occasions, in addition to Vicent's "Contrast: learn to do well what most do badly".
We also met the organizers of WordCamp Europe to take a picture, because we were all together at this WordCamp, hence the greatness of WordCamp Madrid.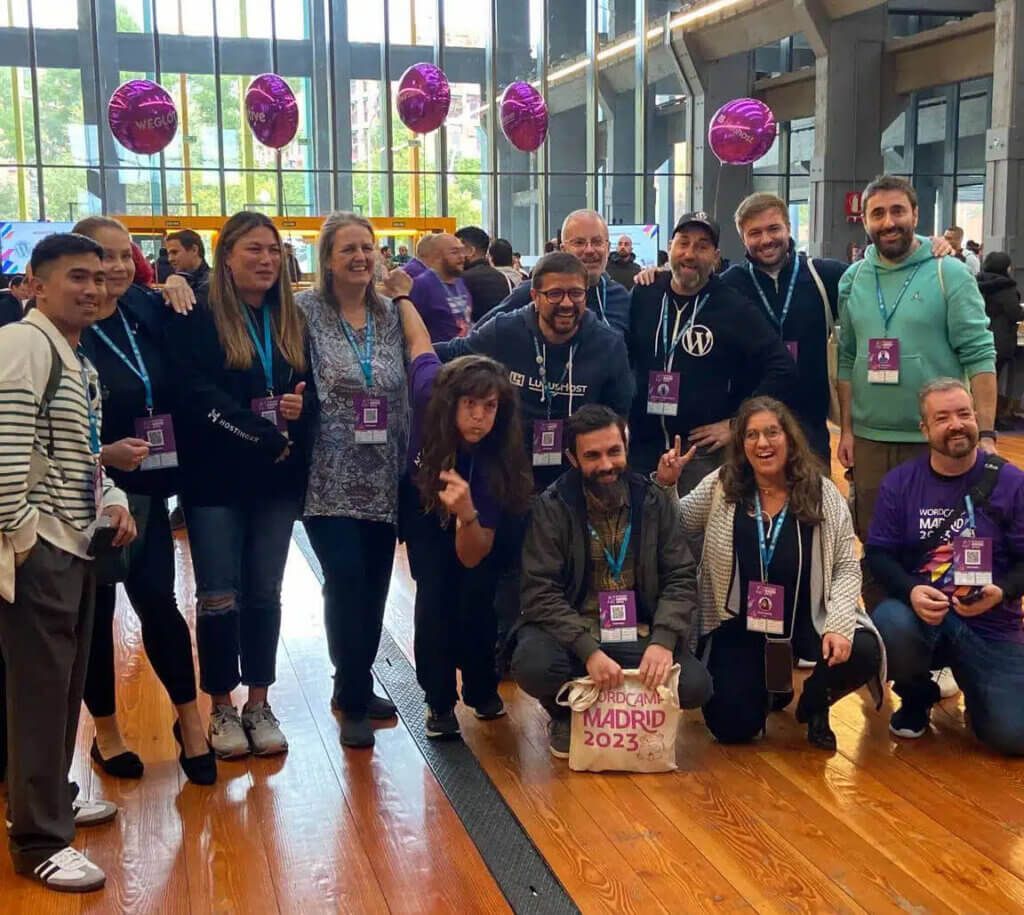 Yesterday and today I have seen quite a few of the talks I had pending, but I think the pasilleo is something that you can not do in deferred, unlike the talks and although it is very important to see them live, I think a mix between the two, is a good result.
The verbena
The final verbena was fantastic. If you see Wajari's entry, you will find a video of the verbena and his favorite machine, I have some more, but as we are serious people, you better come to another WordCamp and see them live 😘😉.
Afterwards we went to eat with Lucushost people and friends, in a magnificent evening and at the end we went to the after party, to discover that the people in the discotheque are much younger than us 😁.
There I exchanged a couple of words with Jannick, but the volume of the music did not allow for much more; it is pending for a future WordCamp.
And then back to the apartment after a long wait at the Mc Donalds. Yolanda won't complain, we called her a limo to move the three of us that were left to the apartment 🙂 .
Contributor day
Despite the few hours of sleep and the accumulated fatigue, we were on the ship first thing in the morning to attend the contributor, the great day of the community where everyone contributes what he can, learns, teaches, tells his life for others to know…
A great day crowned by the pizzas in community that give closure to this great binge of WordPress, knowledge and great friendships.
On the way home, some people still felt like dancing, although in the living room (the tiredness was evident).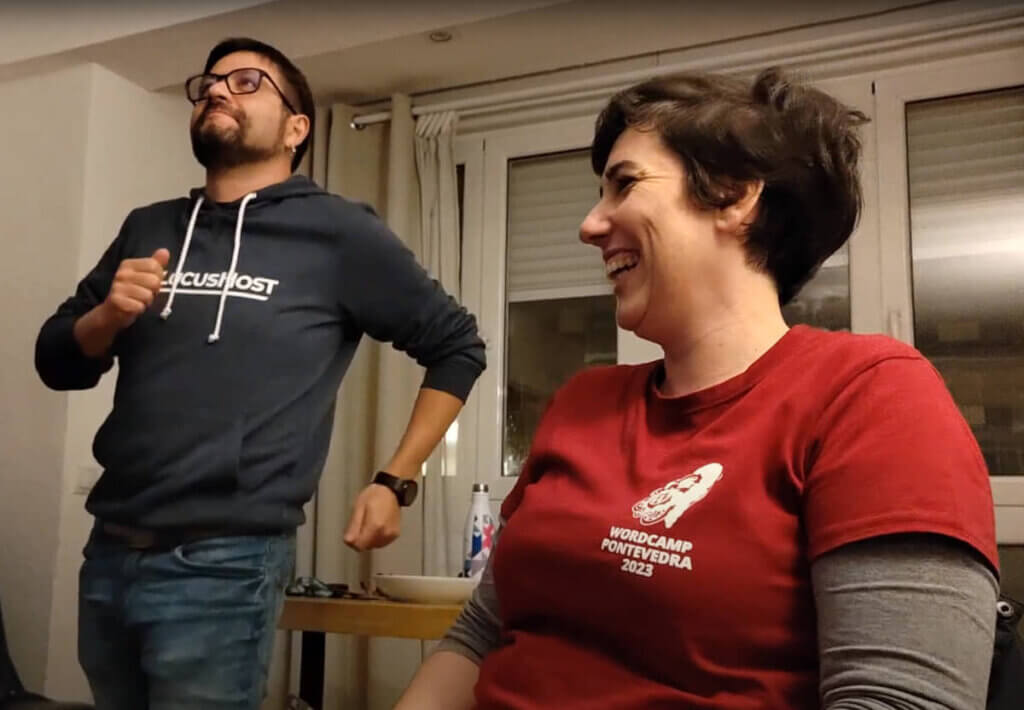 We ordered some calamari sandwiches, not to be outdone, and after dinner in the dining room we gradually retired.
Some had already marched on Sunday morning, others in the afternoon and the rest of us started marching on Monday from early in the morning until late in the afternoon (I, moreover, was two hours late, as I said).
I arrived in Lugo around 9 p.m., looking forward to at least a week's rest, but that night I had to stay up until 3 a.m., catching up on a few pending tasks.
And although the fatigue is a lot, the adrenaline and desire to do new things are also many. Already thinking about the next WordCamp and meeting again all the fantastic people from the WordPress community.
Thank you, Wajari, Lúa, Sabela, Yolanda and Fernando for making me spend an unbeatable weekend with you in Madrid.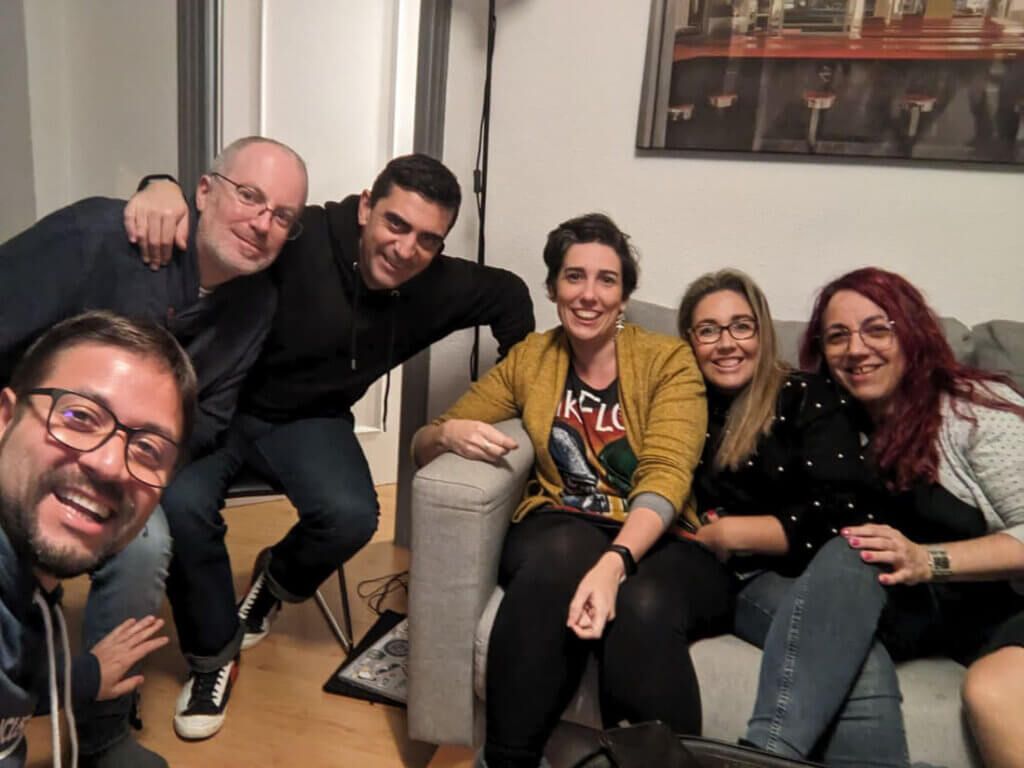 Thanks to Carla and the whole WordCamp Madrid organization for this wonderful WordCamp and for having selected my workshop among so many excellent proposals.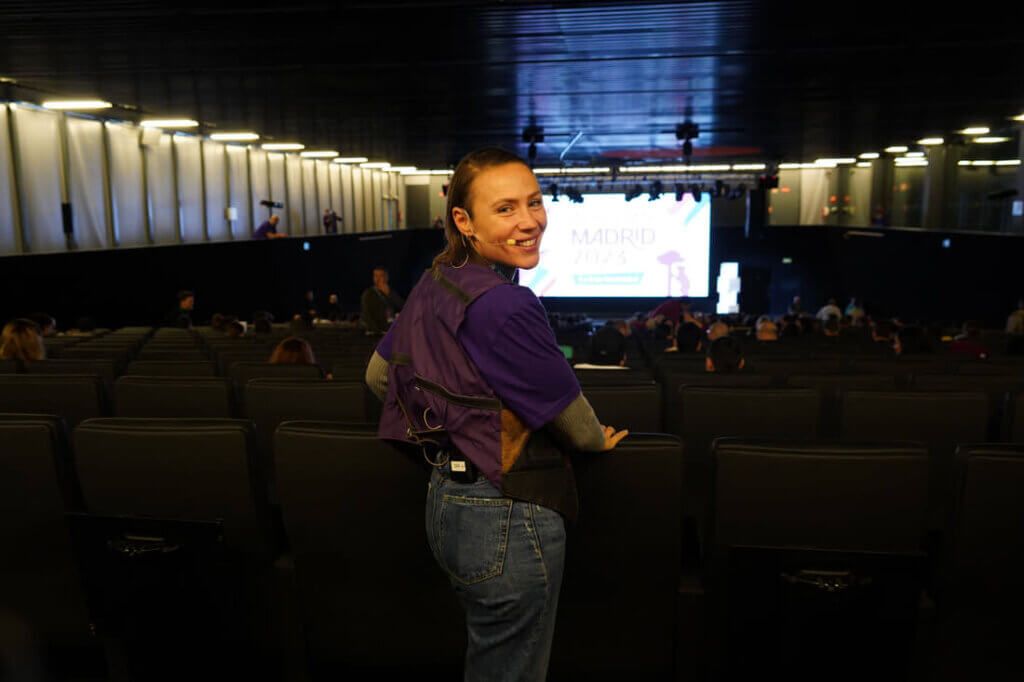 Thanks to Lucushost and especially to the people who compose it, Jonathan, Maria… for sponsoring the workshop and making me spend this wonderful weekend.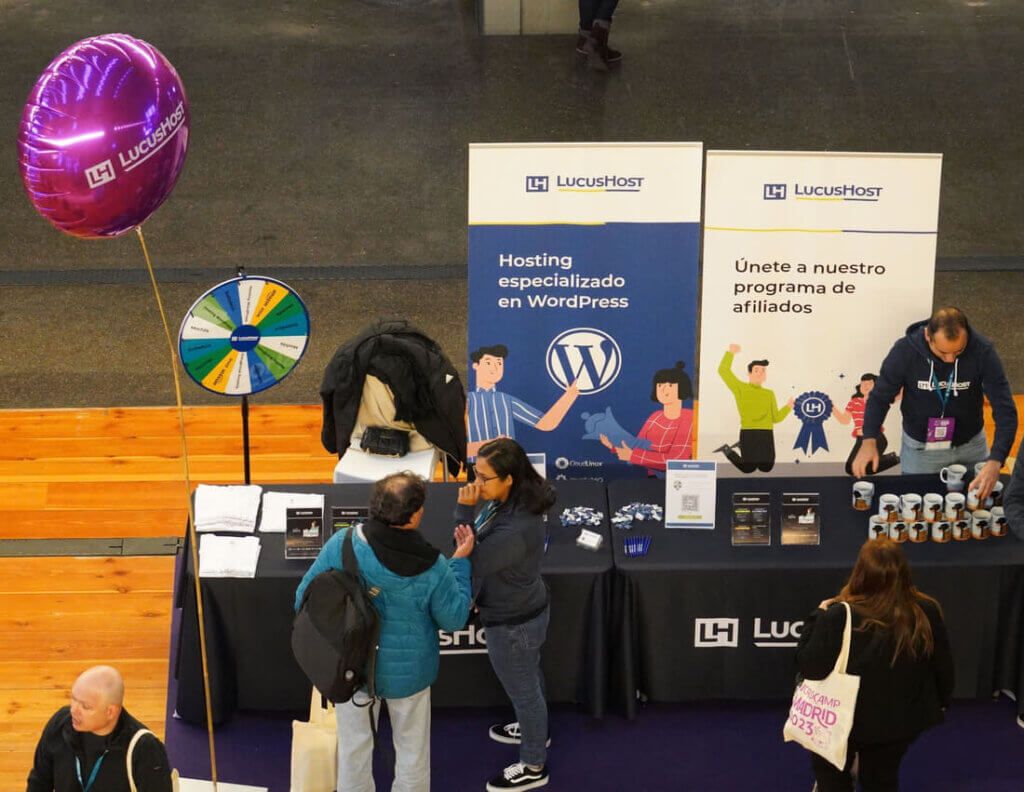 José Luis, at last I have given the talk you asked me to give in 2017, it is never too late to make up your mind.